With San Diego Comic-Con 2021 going virtual again this year, it's the return of [email protected] — which is really more of a collection of individual mini online conventions. That's certainly true for artist Martin Hsu, who is celebrating the week of Wednesday, July 21 – Sunday, July 25 with Zoom parties, Instagram interviews, live-draws, exclusives, commissions, and more.
Hsu will kick off #MarinHsuSDCCOnline 2021 on Wednesday, July 21 at 9AM PT on his online shop, but you can get a jumpstart now by ordering one of his limited commissions. For his "I Wanna Hug" Comic-Con commissions, Hsu can draw either your choice of two fandom characters embracing ($100) or your choice of two animals hugging ($80) in a 5″x7″ watercolor original artwork — because we all need a little more love and compassion in life.
During the actual week of [email protected], Hsu will be sharing a virtual booth with cartoon folk artist Miss Mindy. To add to the fun, they've created a collectible "attendee badge", featuring two different designs (the Martin Edition and the Mindy Edition). You can snag one for $15 in Hsu and Miss Mindy's online shops starting Wednesday, July 7 at 12PM PT, and each "attendee" will receive a free SDCC 2021 exclusive print, free shipping on orders over $100, VIP first dibs, and access to all of their private Zoom parties during the week.
As for Hsu's exclusives, first up is Puffer Puss 'Mochi'. This half cat/half puffer fish kitten, inspired by the beloved cat from Big Hero 6, returns as a [email protected] 2021 exclusive in the latest iteration of Hsu's sold-out figure. The resin figure is completely handmade and painted by Mexico City-based artist Mr. Mitote, and is limited to just 10 pieces. It will retail for $200 on Hsu's website starting, along with the other exclusives, on Wednesday, July 21 at 9AM PT (or earlier if you've purchased the special attendee badge!).
Then it's time for Hsu's traditional Dragon Boy Custom Show, where artists Mark Nagata, Miss Mindy, Jeremiah Ketner, Elisabeth Holmes, and Martin Hsu have put their own spins on a 2-piece Dragon Boy and Dragon Pup figure. These original customs are one-of-a-kind figures, and will also be available during the show. Here's a look at the 2020 line, with this year's designs still TBA: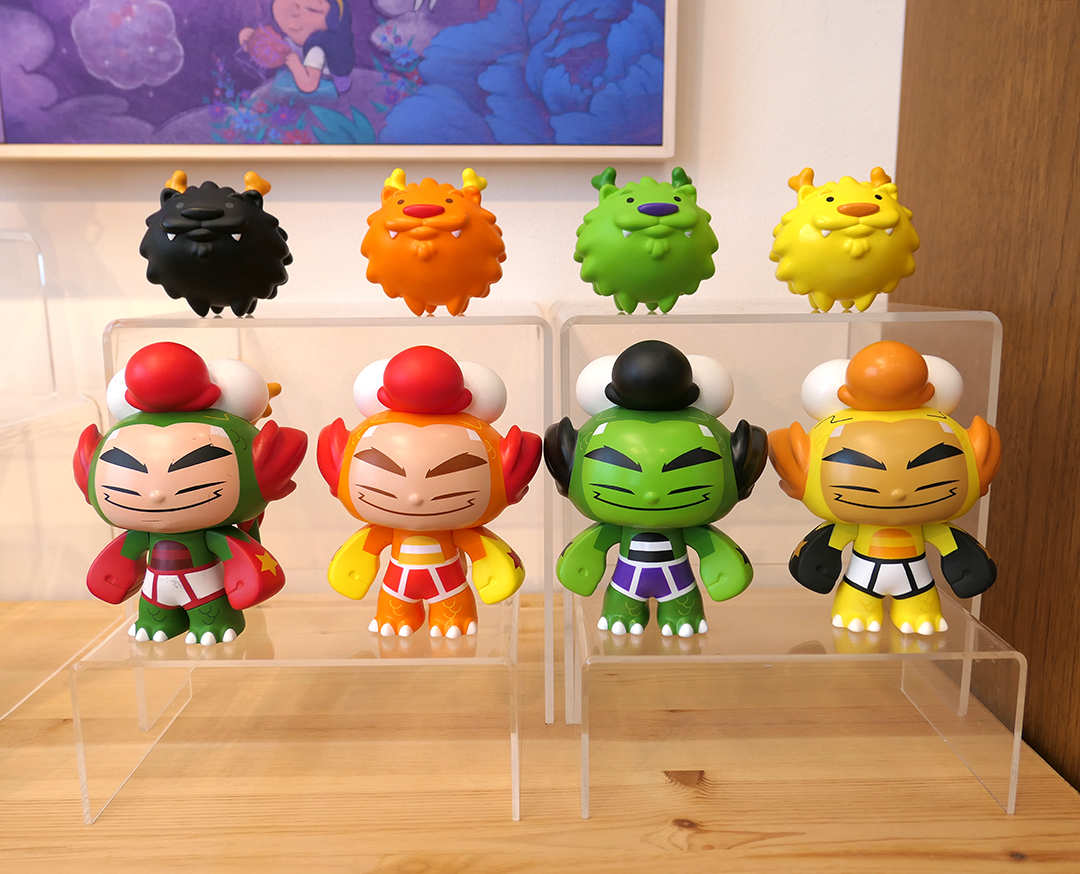 You can also score an all new [email protected] exclusive Dragon Boy Super SDCC 2021 exclusive colorway "Warrior" figure, which features both Dragon Boy and Dragon Pup. This exclusive colorway 2-piece set is limited to 60 pieces, and will retail for $75. Here's a sneak peek: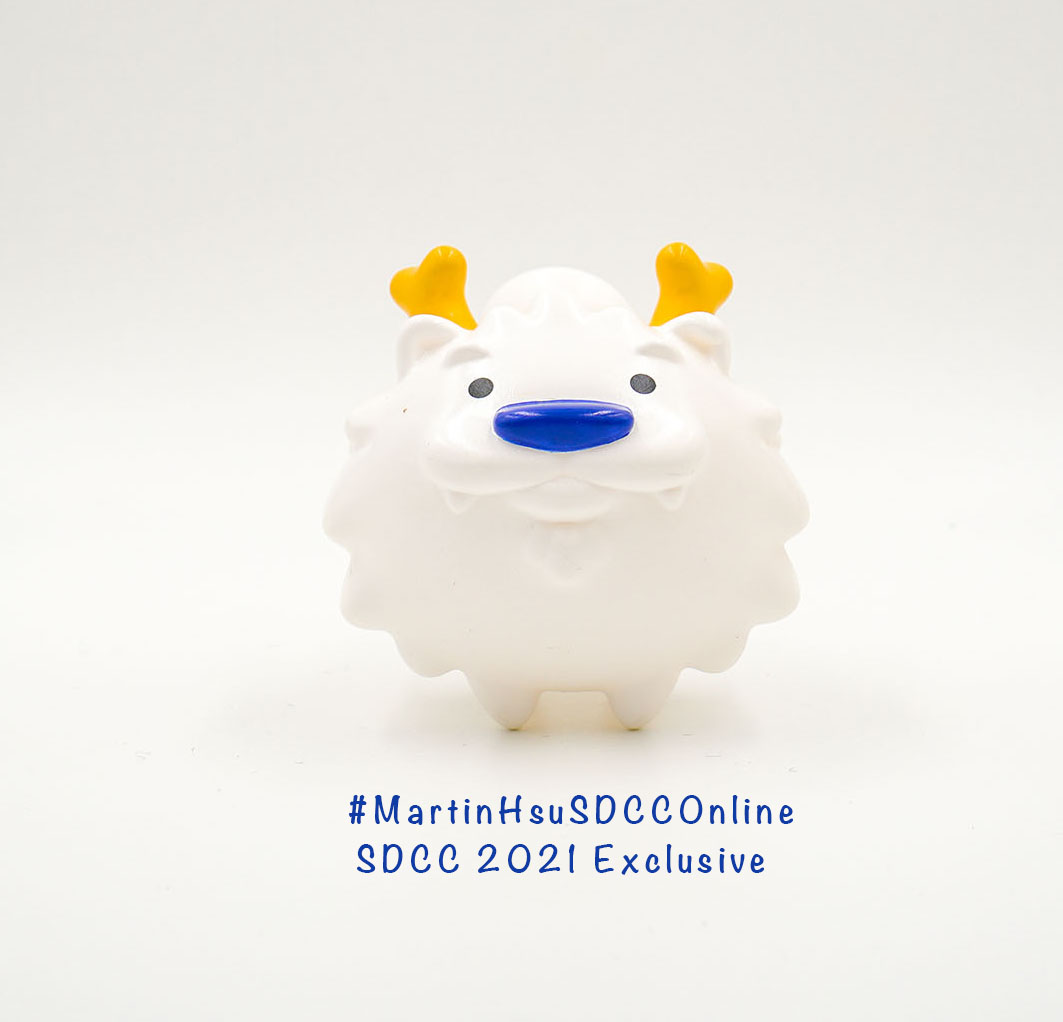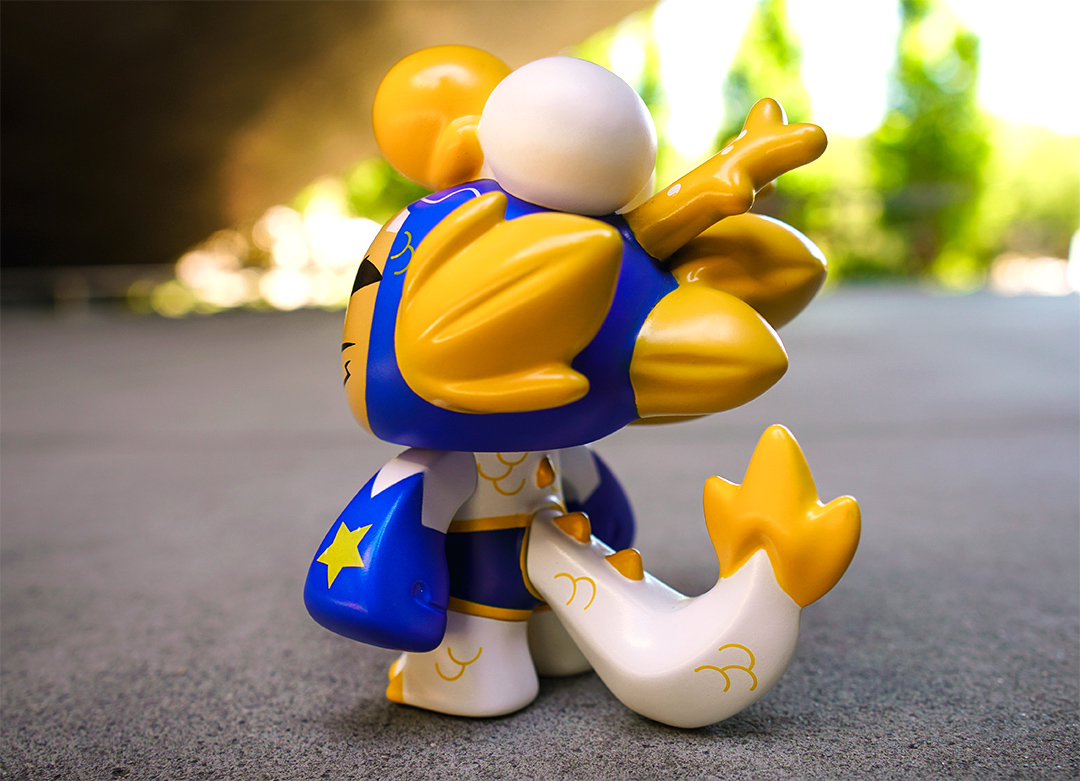 You can also look forward to Studio Ghibli 36th Anniversary prints, as well as fan art inspired by Star Wars, Shadow and Bone, and more. Here's a look at just some of the upcoming artwork:
Baby "Mochi" Puffer Puss 5×7 Print – $10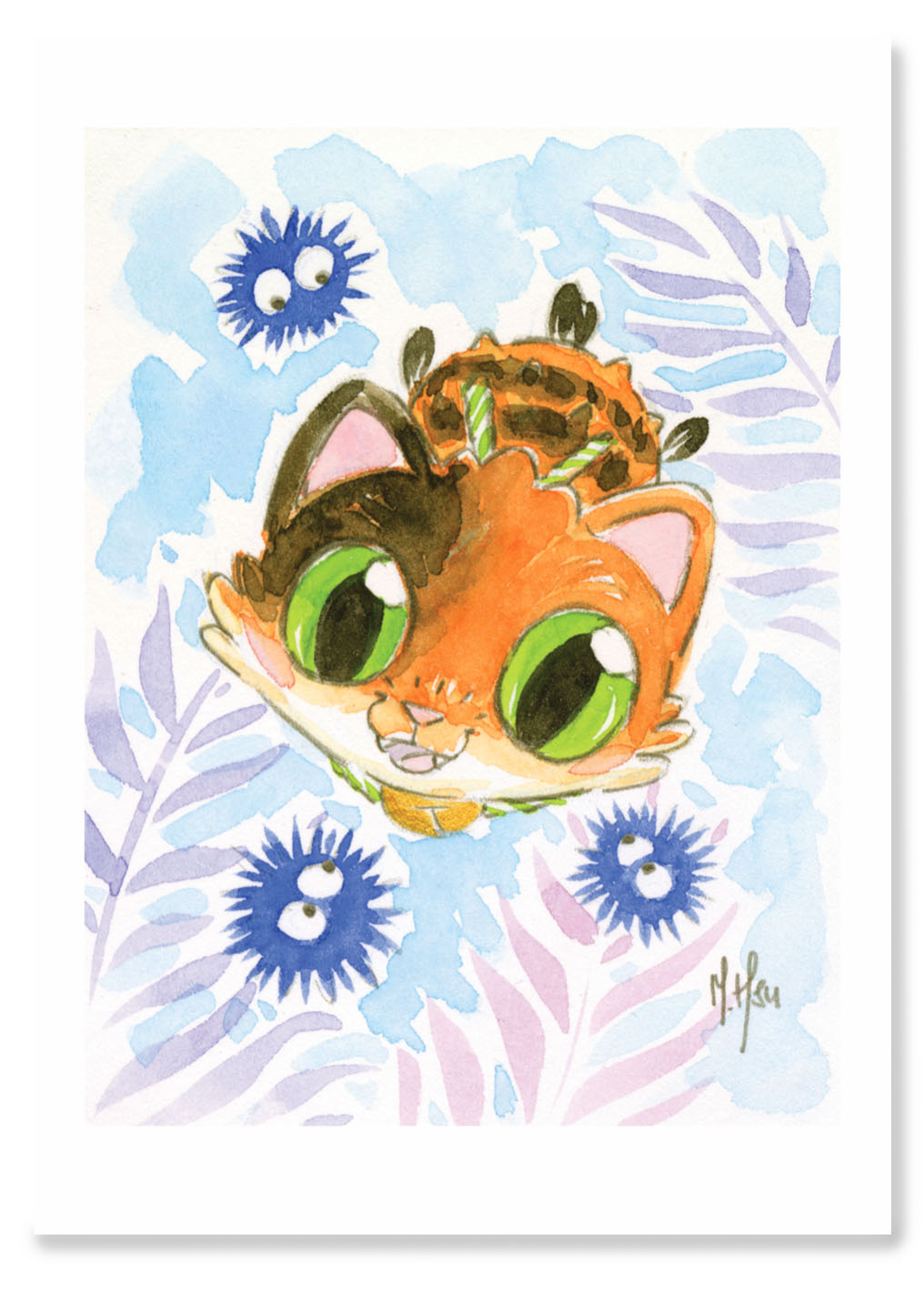 Setsuko's Dream – Totoro Original Painting – $135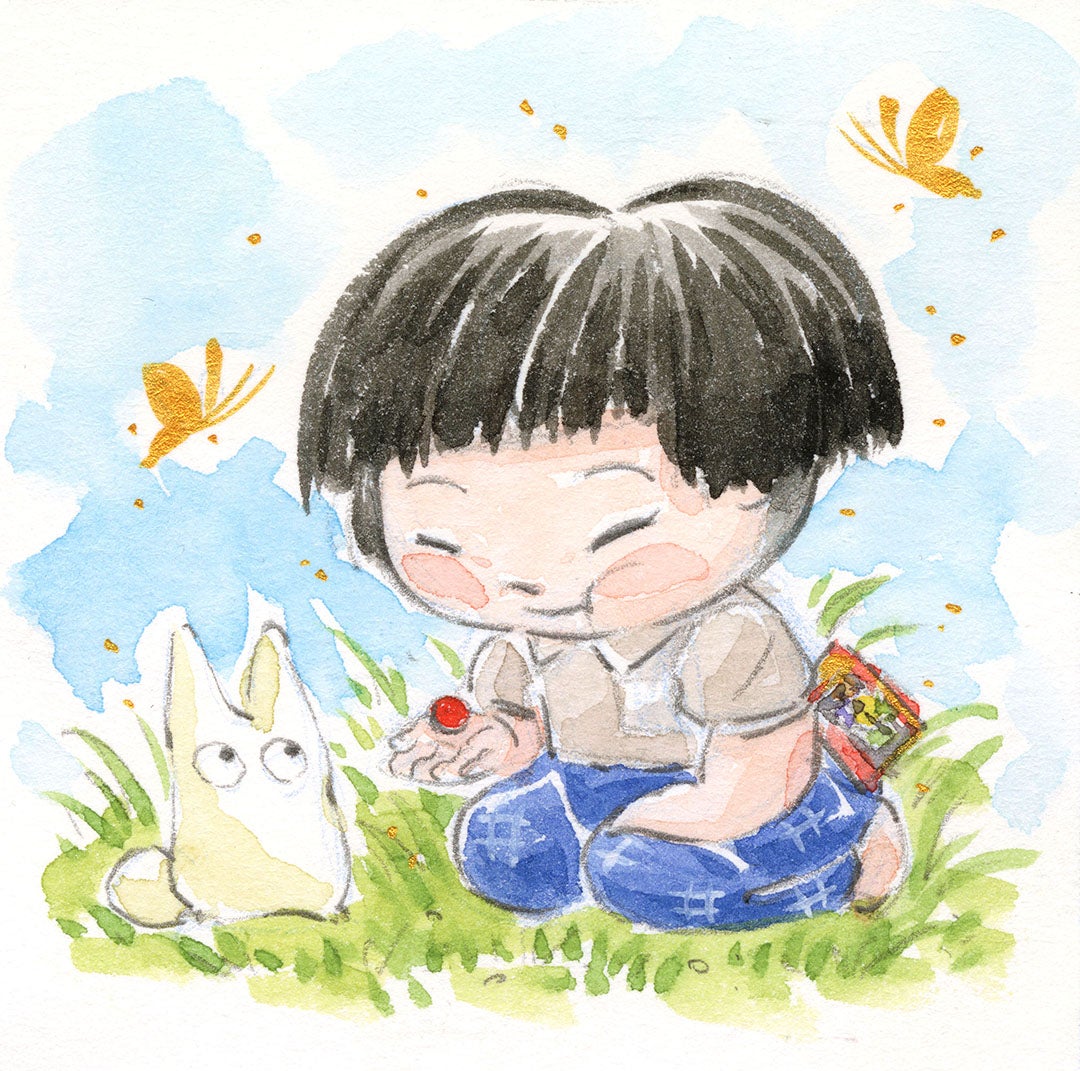 Setsuko's Dream – Calcifer Original Painting – $135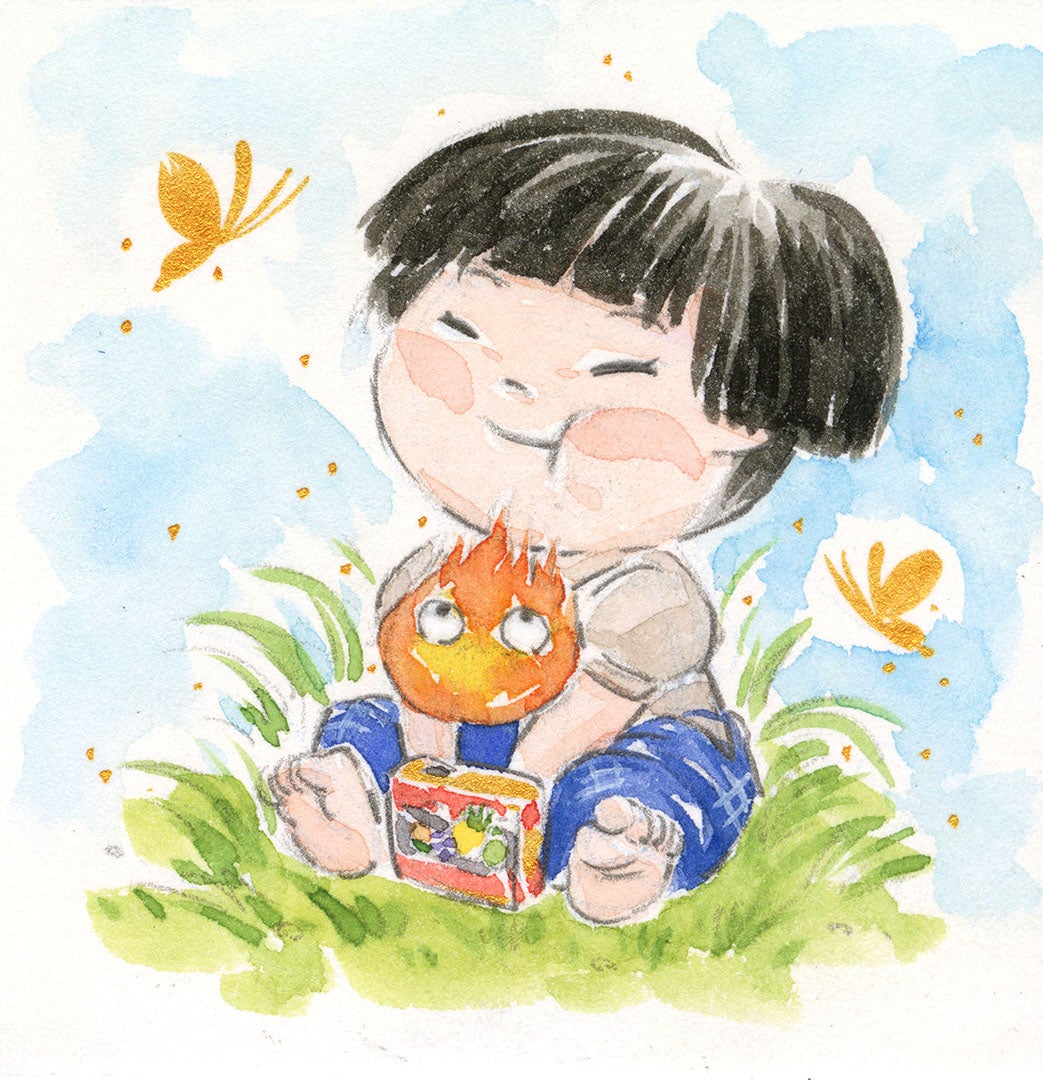 Setsuko's Dream – Jiji Original Painting – $135