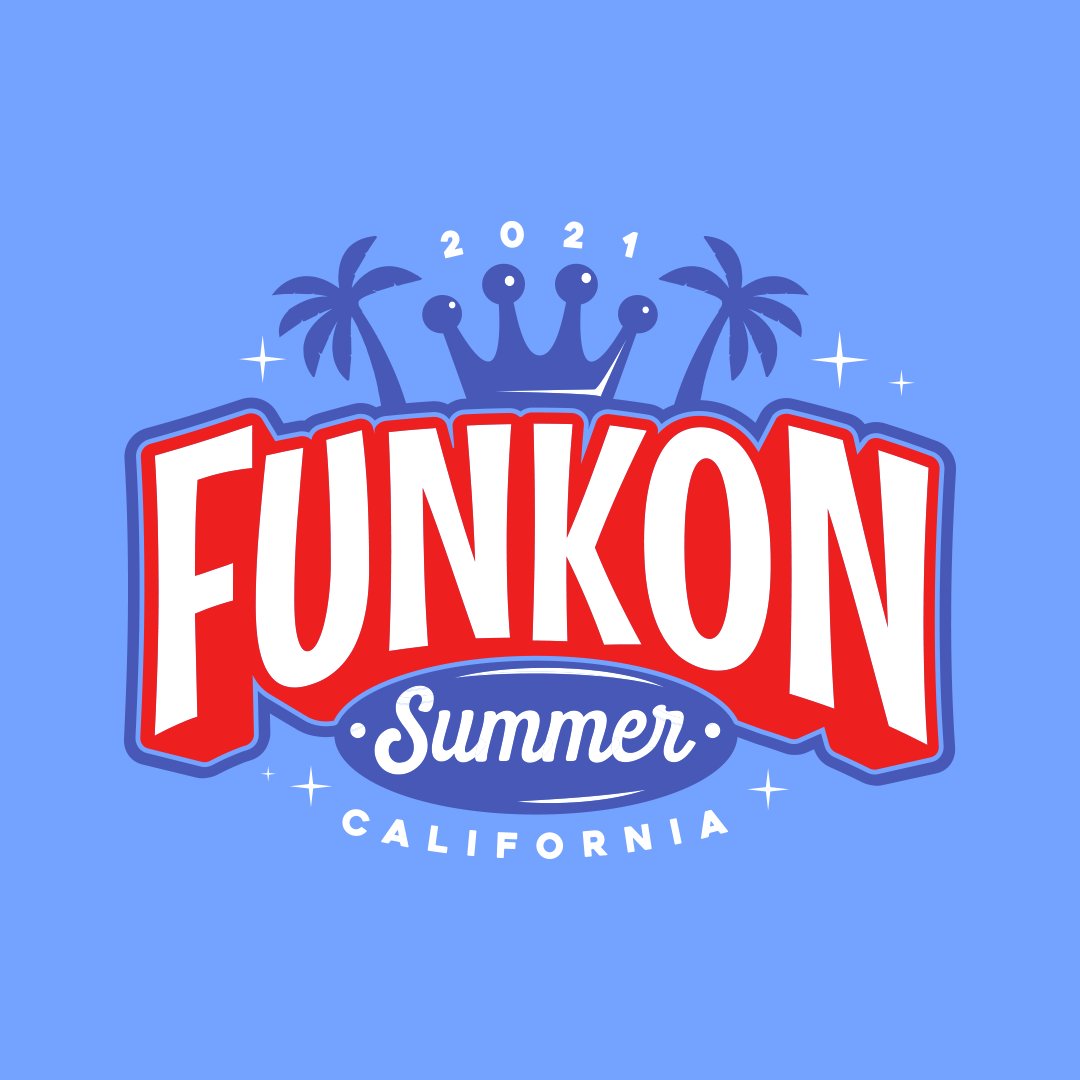 Funko appears to essentially be skipping the virtual [email protected] week this year, to instead host their own event called FunKon on Wednesday, August 4 – Friday, August 6. The good news for attendees is that this new event is also essentially combining many of the elements you love about Funko's SDCC presence into a new hybrid event, which combines exclusives, giveaways, and even an in-person component hosted at Funko Hollywood. Perhaps most importantly, Fundays is back — virtually.
The in-person portion of FunKon will be held at their brick-and-mortar LA location, and fans who have pre-registered and received ticketed confirmation will be allowed to enter and shop. Those lucky few will be assigned a wave and a wristband, with each day divided into 8 waves spaced between 10AM-6PM. Attendees of the first 7 waves of each day will have 90 minutes to shop, while the final wave each day will have 60 minutes. No standby line will be allowed, inventory is not guaranteed, and not all exclusives will be available for purchase at Funko Hollywood.
If that's of interest to you, pre-registration will open on Thursday, July 1 at 10AM PT (at Eventbrite, with more details on this Blog post) — and will be first come, first serve. You may only register once, and the name you register as must exactly match the name on your ID.
Of course, you don't have to physically attend to purchase Funko's exclusives. Just like every year, Funko's exclusives will be available for sale across various retail partners, as well as on funko.com and loungefly.com. Look for those exclusives announcements to start on July 12.
Now, onto the moment you've all been waiting (and eating a lot of corn) for — Fundays. Funko's annual offsite is possibly the hottest ticket at San Diego Comic-Con in a normal year, and this year, it's going virtual. The event will be held on Friday, August 6, and Funko's Fundays Box of Fun will be available for purchase prior to the event, to "arrive in time for you to represent your team during the virtual event and is the perfect way to participate with us". It's unclear if this year's Box of Fun will include exclusive Pop!s (though it's probably a safe bet), but the event will be a competition in which four teams face off in a variety of challenges, with more details still to be announced.
You can read more about the event on Funko's website.